Visual Snacks
Consider this a snack pack of graphic art styles. Just enough to whet your appetite, not enough to spoil your creative dinner. Ideal for those contemplating a new direction or simply browsing for fun. This is hors d'oeuvres for the imagination.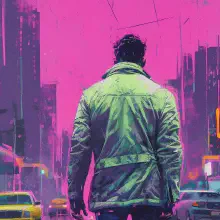 About the author
Head of Type Gang (HOTG)
An experienced designer and agency owner, I've had a successful career spanning freelance to creative direction roles. I've reviewed countless portfolios and understand what attracts clients. Helping others succeed is what makes me happy. That's what I'm trying to do with Type Gang.
About Type Gang