The Visual Catalog
Today's post is your Sears catalog of graphic art styles. Page through it like you would a Sunday paper: casually but expectantly. It's the old-school pleasure of window-shopping for the digital age artist.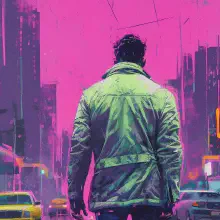 About the author
Head of Type Gang (HOTG)
An experienced designer and agency owner, I've had a successful career spanning freelance to creative direction roles. I've reviewed countless portfolios and understand what attracts clients. Helping others succeed is what makes me happy. That's what I'm trying to do with Type Gang.
About Type Gang