The Artistic Snack Drawer
Your snack drawer for when the creative munchies hit. All your favorite illustration flavors in one place. Best consumed before the inspiration expiration date.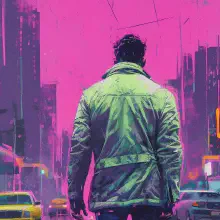 About the author
Head of Type Gang (HOTG)
An experienced designer and agency owner, I've had a successful career spanning freelance to creative direction roles. I've reviewed countless portfolios and understand what attracts clients. Helping others succeed is what makes me happy. That's what I'm trying to do with Type Gang.
About Type Gang