Paint Swatches but for illustration
A collection like a strip of paint swatches, but for illustration styles. Perfect for those in renovation mode or those who simply enjoy holding color against the wall to see if it sticks.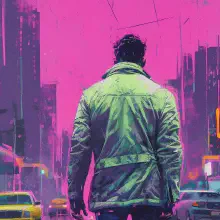 About the author
Head of Type Gang (HOTG)
An experienced designer and agency owner, I've had a successful career spanning freelance to creative direction roles. I've reviewed countless portfolios and understand what attracts clients. Helping others succeed is what makes me happy. That's what I'm trying to do with Type Gang.
About Type Gang